VEST!
All of these ladies were recently spotted out rocking vests...but in totally different ways. First up we have
Rihanna
wearing a classic white blouse under her vest paired with high waist jeans, a hat and an animal printed belt.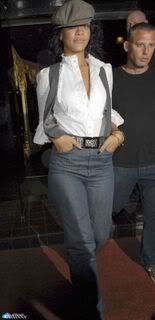 Next is
Cassie
with a more dressed up look for the vest. She wears her vest over a strapless black dress, buttoned up.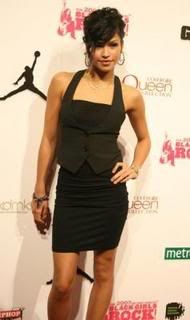 Last is
Beyonce'
who is not
actually
wearing a vest, but a t-shirt with a vest graphic, somewhat creating the illusion that she is wearing one. Taking notes out of Rihanna's book, she also chooses a hat, but in her case a beret is more fitting.