As you've probably noticed, I'm definitely feeling the sequined look that's approaching.
Tweet
was perfection from head to toe @ VH1's Hip Hop Honors with this silver dress, black boots, and not to mention a very cute hairstyle. Lovin' it and happy to see she's back on the scene!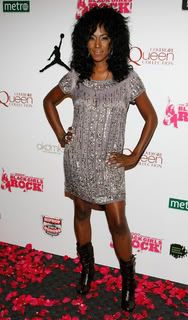 Tameka Ray
was also very stylish appearing on the red carpet in a white layered strapless number, going with silver accessories to set the look off. Thumbs up!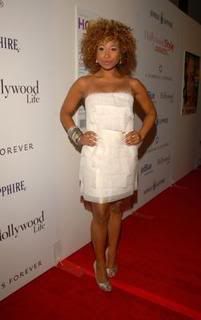 Next up, someone who rarely catches my eye in a good way is none other than
Golden Brooks
of th CW's "Girlfriends." I think she looks absolutely adorable here in this purple 3/4 sleeve dress paired with Prada pumps. Opting to wear black over-sized socks with her fabulous choice of shoes, I think it turned out great. I'm loving the chance she took on the shoe + the sock. I think it's going to catch on...soon! Yaay Golden!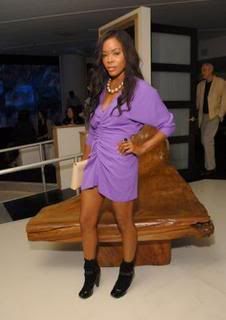 Sanaa Lathan
is not only one of my favorite actresses, but she manages to never disappoint on the Red Carpet. Pictured below at a US Weekly party in a navy jersey knit, kimono sleeved dress, she again lands on my "hot" list.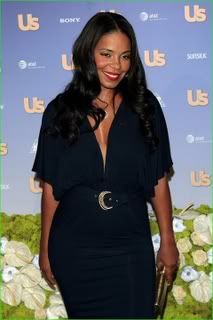 Last but
definitely
not least this woman is BY FAR one of my fav celebs....probably because I want to be a stylist just like her. Pictured in a layered emerald dress with gold detail at the neckline,
Misa Hylton-Brim
just about out-shines everyone @ this year's "Black Girl's Rock" event in NYC. Diddy sure knows how to pick em! Beautiful & Stylish...check his track record. ;)